How to Build LGBTQIA+ Centered Spaces, Programs, and Services
Thursday, November 10, 2022
Thursdays, November 10, 17 & December 1, 2022 | 11:00 a.m. – 1:30 p.m. | Three-week online workshop.
Create a more equitable and affirming space for everyone by learning the unique needs, challenges, and opportunities of the LGBTQIA+ community.
Course Description 
Research shows that programs, partnerships, practices, and curricula that center LGBTQIA+ people benefit heterosexual and cisgender people, too. This course will teach you how to navigate difficult conversations and advocate for LGBTQIA+ people, books, and programs, even and especially in the face of censorship challenges. You will also learn how to develop robust LGBTQ-centered programs and instruction alongside strategies for building connections with your local queer community.
You'll complete workshop assignments over 3+ weeks in an interactive online classroom environment with personal coaching from an expert in the field. In addition, you'll have access to our foundational bonus content—rich supporting materials you can explore at your own pace, including a series of webinars from Library Journal and School Library Journal contributors, readings, activities, and videos.
Learning Outcomes
After you attend this interactive online course and workshop, you'll be able to:
Understand and implement the differences between inclusive and affirming programs
Make yourself visible as an LGBTQIA+ advocate and ally
Establish queer affirming outreach programs and practices
Build and maintain authentic, non-transactional relationships with LGBTQIA+ communities and organizations
Create trans and gender nonconforming programs, spaces, and services
Advocate for LGBTQIA+ representation in materials and services
Manage censorship challenges that might arise in your library or classroom
Understand the tenets of queer theory and how it can be applied to your everyday work
Reimagine and revise your programs and services from a queer perspective to better serve your entire communities
Who should take this course
Any educator or librarian who wants to center LGBTQIA+ people in their programs, instruction, and services and who would benefit from a deep dive into advocating for the inclusion of LGBTQIA+ materials and topics, building and maintaining partnerships within the queer community, and using queer methods to reimagine best practices for the classroom and library.
Speakers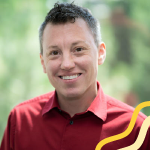 Jacob McWilliams (he, him)
Learning Program Specialist, Denver Public Library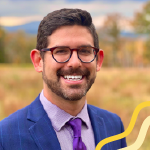 Nicholas Brown (he, him)
COO, Communication and Outreach
(PGCMLS)

Astro Pittman (they, them)
2SLGBTQ2IA+ Specialist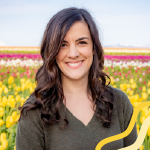 Dr. Jennifer Tullos (she, her)
Online Course Director, Library Journal & School Library Journal
CALL SPONSORED: CALL is offering a limited number of free seats to California library staff in this Library Journal online workshop. Please use the link above to register for one of these no-cost seats. In order to gain the most impact from learning events sponsored by the CALL grant we ask that all participants engage fully (attend, participate, discuss and share). If you are unable or not willing to agree to this, please be kind and leave a seat or place for someone else.